So compact and portable, you can bring the V-1HD and use it anywhere! Feature packed and easy to use for high-quality HD video results.
The Roland V-1HD makes it easy to connect and switch video cameras, smart phones, computers, tablets, Blu-ray players and other HDMI video sources with a simple push of a button or slide of the T-Fader. It supports professional compositing effects such as picture-in-picture and keying allowing for graphic insets, titling or even "green screen" ideal for news broadcast or corporate training productions.
Main Features
Support for video cameras, action cameras, smart phones, tablet computers and other HDMI devices
4 HDMI inputs
Supports up to Full HD 1080p
Easy to Use Interface
Picture-in-picture and split functions
Two EFFECTS knobs deliver genuine visual performance
Full 12 Channel Audio Mixer Included
Easy to Operate with Hardware Controls
Two HDMI Outputs
Remote Control via USB or MIDI Connection
Software Control using V-1HD RCS Application for Mac, PC and iPad
---
Click here to pre-order the new Roland V-1HD. This hot new product is expected to ship in early December and will be in high-demand. We suggest reserving yours TODAY!
---
Videography and Webcast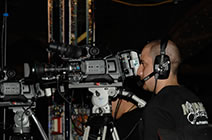 The compact V-1HD is an ideal portable solution switching video and action cameras for webcasts or recording.
---
Visual Performance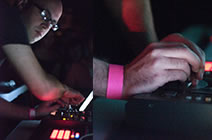 The V-1HD effortlessly mixes high resolution computer and HD camera sources and gives visual artists unique filter effects and transition performance features including Roland's legendary "TRANSFORMER" buttons.
---
Education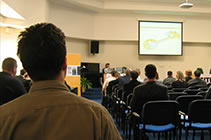 The V-1HD is an easy to use tool for students of all ages to broadcast or record sporting events, performances and other activities around campus.
---
Event and Meetings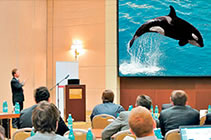 The V-1HD is ideal for presentations in conference rooms or at live events allowing for switching of video from different sources such as computers and video cameras.
---
Filmtools
Filmmakers go-to destination for pre-production, production & post production equipment!