Harris Corporation (NYSE:HRS) has announced several strategic initiatives for itsADC andD-Series automation product lines — these initiatives are designed to support nexgen, automated workflows that enable customers to implement mobile television, new media and other emerging business models.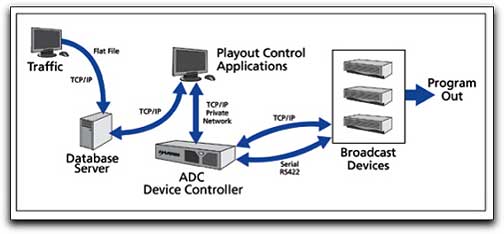 Harris is building a new, state-of-the-art automation test and integration lab in its Denver facility to provide clients with a hands-on environment in which to experience a complete business and workflow solution for traditional and new media distribution models. As well as providing a real-world demonstration for customers, these media workflows will be used by Harris engineers and developers to design and test new innovations in automation.The lab will be equipped withADC andD-Series automation systems controlling Harris and third-party hardware devices. The automation systems will enable advanced media preparation and distribution workflows, which will be controlled byHarris Invenio digital asset management software and theEnterprise Management workflow platform. In addition, business software such asHarris OSi traffic systems will be installed to demonstrate features such asLive-Update, an interactive log that allows the seamless exchange of information between traffic and automation.
Continues @http://www.satnews.com/cgi-bin/story.cgi?number=2064816237
Related articles by Zemanta
Filmtools
Filmmakers go-to destination for pre-production, production & post production equipment!
Shop Now